Previous Speakers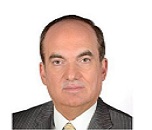 Samer Ellahham,
cardiovascular consoltancy UAE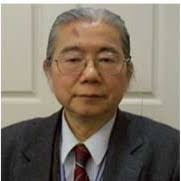 yoshiaki omura
Newyork medical college USA

Muhammad Dookhun
Hospital of nanjing medical college and university. Mauritius
Recommended Global Cardiology Webinars & Conferences
Asia Pacific & Middle East
Hypertension Congress 2020
About Hypertension-2020
Conference Series is delighted to host the 4thInternational Conference on Hypertension & Cardiac Health (Hypertension Congress 2020) during June 23-24, 2020 for online event. Hypertension Congress 2020, is open to all the healthcare professional with an interest in Hypertension and Cardiovascular research & allied fields.
Hypertension 2020 Meeting is based on the theme "Hypertension and cardiac health response in the global COVID-19".
This Hypertension Congress is not only provides a great platform to exchange ideas, discuss case studies, share research outputs in the area of Hypertension & Cardiac care, but also provide an opportunity to meet the experts across the globe and network. Hypertension 2020 will mark the presence of international and national leaders in the sector of Cardiovascular Research, leading clinicians working in Clinical trial projects, Physicians, Primary Healthcare Providers, Academic researchers, Business Delegates, Government officials and key decision makers.
The aim of this Hypertension meeting is to discuss the strategies for screening, prevention and treatment of High blood pressure and related cardiac events. This Hypertension Congress, online event, includes several Plenary presentations, interactive sessions, Video presentations, Poster Presentations, Special case studies sessions, Young Research Forums, Networking sessions etc. The sessions in this Hypertension Conference will help the young investigators including healthcare practitioners, Primary healthcare providers, Academic investigators to acquire in depth knowledge from the basic study of Hypertension and Cardiac health to Clinical aspects of Hypertension and Cardiac Health management.

Who Should Attend?
Hypertension Congress 2020 welcomes the submissions and call to the experts working in the areas of Hypertension Research, Cardiac Research, Clinical studies in Cardiovascular Diseases, Vendors, & suppliers in the segment of Cardiology & cardio vascular products etc. We expect the foot prints of Directors, Deans, Laboratory heads, Cardiologists, Clinical Directors, Physicians, Primary Healthcare Providers, representatives of associates, Hospital & healthcare providers, representatives from Pharma & Biopharma companies associated in the allied fields:
Hypertension & Heart Failure
Cardiology & Cardiovascular disorders
Atherosclerosis & Cardio Metabolic Syndrome
Clinical Trials & Clinical data management companies
Endocrinology, Diabetes & Nephrologists
Diagnostics providers
Family Medicine & Critical care
Cardiology & Stroke
Dyslipidemia
Gynecologists
Imaging & Disgnosis
Internal Medicine
Nutrition & Obesity
Vascular disease & vascular biology
Nursing & critical care
Related Societies & Associations
Academic publishers
Why attend?
Hypertension 2020 provides the opportunity to connect cross-disciplinary researchers and experts from all-round the globe.
Interactive sessions will help the young investigators to interact with experts
Networking opportunities during sessions of Hypertension 2020 to promote collaborative research
Multiple awards at Hypertension 2020 Congress: Best Research paper Awards, Young Researcher Awards, Best poster Award etc.
Vendors/ solutions providers will have the opportunity to interact with end users and decision makers
Upgrade your knowledge with new innovations and upcoming treatment strategies for Hypertension and Cardiac Health.
Session/ Tracks
Hypertension
Pulmonary Hypertension
Pediatric hypertension
Hypertension and Cardiac Arrest
Gestational Hypertension
Hypertension and Obesity
Hypertension – Stress and Stroke
Hypertension and Diabetes
Diet and Exercise for Hypertension
Hypertension treatment
Advanced Treatments Approaches
Clinical case reports in Hypertension & Cardiology
Causative Factors and Risk Assessment
Market analysis
As per a statement of World Health Organization (WHO), Hypertension is one of the silent killers in 21st century and is one of the biggest global public health concerns. Hypertension is major contributors of cardiac complications, stroke, heart diseases, kidney failure, blindness, including premature death and disabilities. Hypertension is curable as well as treatable for which there is a need of involvement from individual entities, government and private sectors, health workers, civil societies and moreover individual awareness is highly recommended.
Past Conference Report
5th World Heart Congress was held during March 27- 28, 2019 at Sydney, Australia. The conference was marked with the attendance of Editorial Board Members of supported Journal of Clinical & Experimental Cardiology, Scientists, young and brilliant researchers, business delegates and talented student communities representing more than 25 countries, who made this conference fruitful and productive.
This conference was based on the theme "Modern Evolution in the Field of Cardiology and Cardiac Health" which included the following scientific tracks:
Heart Diseases
Heart Regeneration
Cardiomyopathy and Heart Failure
Coronary heart diseases (CAD)
Cardiovascular Surgeries
Obesity & Stroke
Cardiometabolic Health and Diabetes
Pediatric Cardiology
Cardiac Nursing
Cardiac Pharmacology
Clinical Trials in Cardiology
Women & Heart Disease
Case Reports on Cardiology
Sports and Exercise Cardiology
Veterinary Cardiology
Cardiovascular Diseases (CVD)
Nano Technology In Cardio Science
Conference Series LLC has taken the privilege of felicitating Heart Conference 2019 Organizing Committee, Editorial Board Members and Keynote Speakers who supported for the success of this event.
The esteemed guests, Keynote speakers, well-known researchers and delegates shared their innovative research and vast experience through their fabulous presentations at the podium of grand Heart Conference 2019.
We are also obliged to various delegate experts, company representatives and other eminent personalities who supported the conference by facilitating active discussion forums. We sincerely thank the Organizing Committee Members for their gracious presence, support, and assistance.
With the unique feedback from the conference, Conference Series LLC would like to announce the commencement of the "4th International Conference on Hypertension and Cardiac Health" to be held during june 23-24, 2020 for online event
To Collaborate Scientific Professionals around the World
Conference Date June 23-24, 2020
For Sponsors & Exhibitors